How did you first get into this line of work?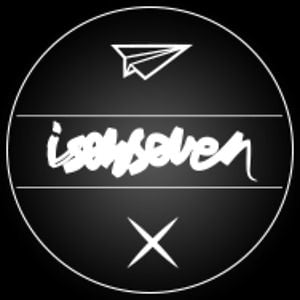 Back when I was 18, me and my friends were snowboarding a lot. At some point, we founded a crew "Isenseven", made a website and filmed each other doing pretty mediocre jumps. After a while, we collected quite a lot of footage in MiniDV tapes and wanted to make a full-length VHS film, just like all our idols were doing in the snowboarding scene. As I was the computer-nerd back then, everyone pointed at me when it came to editing. I installed Adobe Premiere, watched some tutorials and edited something fun. Wasn't amazing or anything groundbreaking but we got some honorable mentions in the national magazines, so we were motivated to go on and get better. The actual snowboarding got better, too, and I did realize that I was a lot worse at snowboarding than some of my friends, so I ended up being behind the camera more and more often.
4 years later, I founded a company and made snowboarding-films my main income. Our films were never in the top-tier when it came to pushing the level of the sport, but people liked it for the editing, the music and the little stories in there. So much so that even outside the industry some companies noticed it and I got more and more into freelancing for other projects.
So I never really learned anything in terms of filmmaking but I've been doing this for 16 years now. In some form or another.
How did you get the "Lufthansa" project?
I just heard about the whole thing about a week before it was awarded to me. The whole process was quite overwhelming and hectic. Apparently, they were looking for directors for months but the client didn't really like anything. I guess, I came in as a wild-card through a production in Hamburg that was thinking outside the box, suggesting someone like me who isn't really a commercial director. Luckily for me, agency and client really liked my work so after a few days of putting together a DI, I got a call that this is pretty much ours. I was really surprised and happy, of course. And also a bit confused as within 5 days, my whole summer got re-scheduled as this project did take us from Norway over South Africa to Mexico.
Did you plan out the structure of the story before shooting?
There was a rough Voice-Over structure prepared by the agency but other than that, there wasn't much preparation in terms of the story. Usually, the only thing I do in terms of preparations is research locations, the path of the sun, distances etc.
For this one, I had a really rough shot-list that was more of a To-Do list of little topics that we wanted to cover. For example "Hiking", "Campfire", "Portrait in Water" and so on. But that list never really included framings or any storyline. The whole build-up of the film develops during the editing process.

What gear/cameras did you use?
We shot mainly with the Arri Alexa Mini, a couple of Sony a7s II and a Canon 5D Mark III for time-lapses. We also used a DJI Mavic for the aerials.
My essential piece of gear is a Sony a7s II with a zoom lens and a fader ND. I always have one hanging around my shoulder when we're out shooting, even if there's a bigger camera on set. Some of the more dynamic shots are only possible with a smaller camera and also, I just love to be ready quickly for whatever happens around me.
What do you do differently from other filmmakers?
No idea to be honest. Didn't really work with many other filmmakers on set that much and as I never learned anything proper, I have no idea how things are done by the book.
Sometimes I realize that we edit in a completely different way as some productions or agencies are used to. Usually, editors lay out a long timeline and then get shorter and shorter – so I've heard – , whereas I always put one shot behind the next, starting from the very beginning.
Also, I guess I don't care that much about lighting and image quality as much. Speed, flexibility and movement is more important to me and I quickly get annoyed when large crews and complicated pieces of equipment slow things down. Need to get used to that, it still is all very new to me.
What is currently the hardest part of doing what you do?
Some productions or agencies look at my travel films and say: "I want something like that and please be done with it in 2 weeks". I was used to have months of traveling, gathering footage and then many weeks to put together and carefully craft an edit. All of a sudden I have to do the same thing within a few days. Not resting or getting enough sleep is definitely the hardest part at the moment. Doesn't feel that healthy.

What is currently the best part of doing what you do?
Traveling, seeing the world as part of my job is wonderful. I get to see amazing places, work with a lot of talented and extremely fun people and create a lot of memories I won't forget for a long, long time. Big thanks to my crew Max, Clemens, Tim, Ralf, Lutz & Julian. It was hard but always good times!
What are some of your favorite stories, web videos that you've gotten inspired by lately?
Just found out about Michael Lawrence's work lately. Lovely and rough.
Other than that, I'm not a big film guy and don't watch a lot of the artistic stuff online. I'm a big fan of nerd videos on YouTube though. Brady Haran's Numberphile & Sixty Symbols, CGP Grey, Isaac Arthur and whatever the vlogbrothers are doing. Maybe someday I can do something with these guys.
Where can people follow your work?
I have a FB-Page: facebook.com/vincenturbanfilms that I update every once in a while. Also my Instagram is semi-active: instagram.com/vincenturban
Master Shots: